Details Emerge for Owners' Plan to Start 2020 MLB Season
By Michael Luciano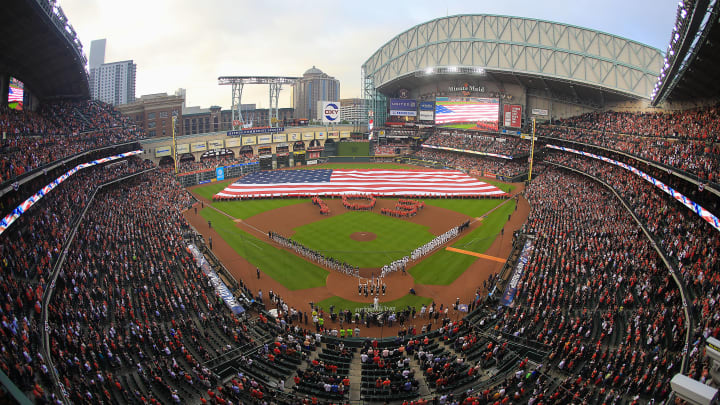 The 2020 MLB season could start up in a truncated format / Bob Levey/Getty Images
After months of speculation as to what the 2020 MLB season could look like if play resumed, with all sorts of odd components ranging from three divisions of 10 teams to 100 games and a November World Series being thrown around, we finally have something tangible that could help the MLB season get back up and running.
The owners have agreed to a proposal they will send to the players union in the coming days, and it could help things get started relatively soon. As part of the owners' plan, the season will be cut in half and 82 games will be played. That number, however, is negotiable.
As it pertains to the games, Bob Nightengale reported both leagues will use a designated hitter in this truncated season. And now we have roster expansion!
That's huge for a lot of the game's top prospects.
The main factor that could prevent the players from agreeing to this deal is on the financial end. The players are reportedly ready to revolt should the league consider reducing salaries once more. In a sign that the league is willing to compromise on that end, the newest proposal splits revenue down the middle at 50-50, rather than the 52-48 cut they were originally trying to pass.
The 2020 MLB season, should it happen, would certainly look weird, but that doesn't change the fact that we might finally get some live game action at some point during the summer. It's now up to the players to accept or rebut.